FIMI TX10A Built-in Screen Remote Controller Smart RC
As a third-generation HD digital transmission system, the FIMI TX1OA adopts the communication technology of fast, self-adaptive frequency hopping and dynamic modulation and coding.
The FIMI TX10A offers superior anti-interference performance. 
It achieves 1080p full HD video and data transmission with low latency at a maximum distance of 10-15km*.
5.5-inch, 1000 Nits, 1080P high-brightness screen
The built-in 5.5-inch screen with high brightness is designed for a resolution of 1080 pixels and 1000 Nits.
It can easily be operated under strong sunlight, making outdoor operations fun and full of possibilities.
High-performance multi-core CPU Android 12 fully open software and hardware architecture
Optimized by Android 12 and a multi-core CPU processor, the FIMI TX10A brings more functionality to the customized FIMI Navi app, ensuring smoother operation when flying.
With its industry-level RX10 receiver, the FIMI TX10A allows for more compatibility with a variety of open-source Mavlink protocol-based apps such as QGroundControl and AndrioPilot, as well as open-source hardware including PX4, APM, Ardupilot, iNav, and other flight control devices.
Supporting 2.4G and 5G dual-band Wi-Fi wireless networks, the FIMI TX10A offers a faster and stabler transmission speed than its industry competitors.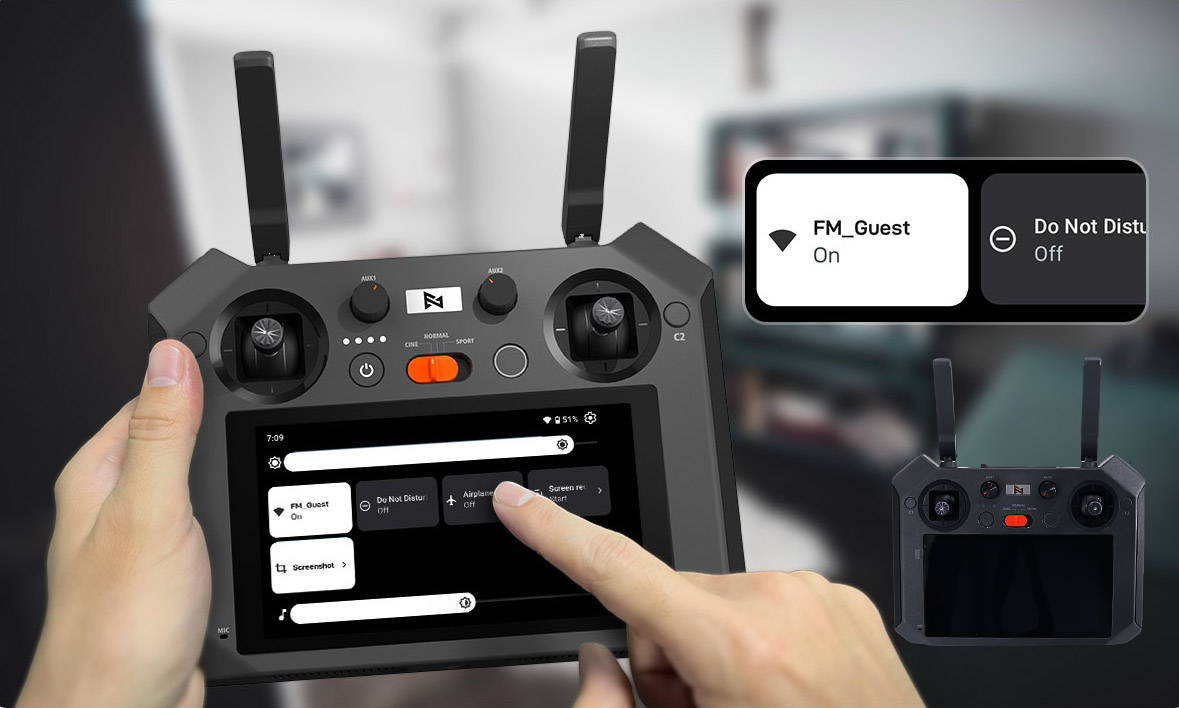 The FIMI TX10A supports HDMI for real-time transmission of screen images to third-party displays such as computer screens and monitors. 
It also supports a 128G SD card. Equipped with a 3.5mm headset audio jack, the FIMI TX10A realizes functions such as remote shouting, using the megaphone module and microphone (optional) to transmit voice to a distance of up to 10 kilometers.